Value added Courses
B.com with Professional
Candidates pursuing B.Com with CA will have improved career options regarding the job prospects in terms of access to different job profiles as well as the a better enhancement of the pay package. The candidates would have enhanced knowledge, better job opportunities, scope for further education and also a safety option instead of pursuing only CA.
A Chartered Accountant is a profession in the field of finance, tax and accounting. The Profession keenly concentrates on preparation & auditing financial records, investing Financial anomalies, financial forecasting, Tax planning, developing and maintaining Financial system.
CS Brochure
CMA Brochure
ACCA Brochure
Orientation for Professional Courses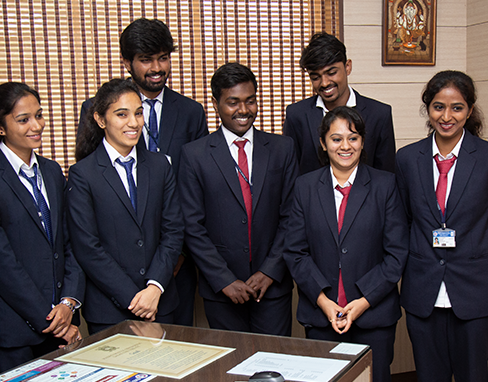 Vision
To be the best institution in the field of commerce which is renowned for providing the highest-quality of education, practical guidance and nurturing the young minds to serve the society with integrity.

Mission
The Department of Commerce at SSMRV are committed to:
Imparting quality education by nurturing a conducive learning environment through continuous improvement and customization.
We aim to provide practical approaches to topics which empower students to become leaders by providing skills that are necessary for the present and future market-trends.