Providing unparalleled learning opportunities for future entrepreneurs
Our Department of Commerce is all about empowering postgraduate students to take their knowledge and skill to a whole new level. Since 2013, we have groomed many students into successful professionals by giving them the confidence to make a mark for themselves.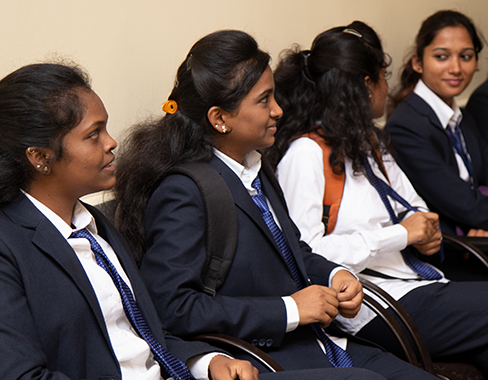 We offer a unique master's programme that is designed keeping industry trends in mind. During the course of two years, students are exposed to a diverse range of subjects such as Business Administration, Accounting, Finance, and other related areas of study. This will give them the opportunity to explore their interests and build their careers accordingly.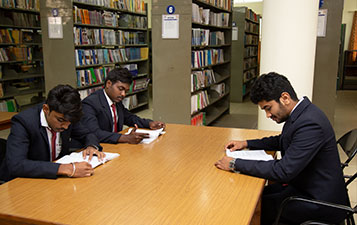 Financial Club
The Finance Club was initiated by the Department of Postgraduate Studies in order to train and mentor students in the areas of finance management. The club conducts workshops and other activities to train students in the field of finance and help them understand the practical application of financial theories.
Mission and Vision
To enhance and develop strong financial management skills in students through interactive and collaborative training and workshops.
Faculty and achievements
&times
| | |
| --- | --- |
| Name | Dr.LALITHA.B.S |
| Qualification | M.Com, MBA, Ph.D |
| Addl.Qualifications | DIM, PGDIM, PGDFM, DAT |
| Experience | 11 years teaching, 7 years in corporate |
| Academic Area of Interest | Accounts, Finance, Banking |
| Research Details (if any) | Ph.D Thesis on  " Effectiveness of Innovative Retail Banking services in Karnataka" |
| Papers presented in seminars, conferences etc | 1.     Paper presented and published at Sheshadripuram First Grade College in association with ICSSR and MHRD (Southern Region) on " Economic Strategies for Financial Inclusion" on  10th , 11th December 2019 2.     Paper presented  and published at Basudev Somani College, Mysore on "Impact of Demonetization On The Indian Financial Sector- A Conceptual Study" on 19th January 2018 3.     Paper presented at PES University, Bangalore on "Innovations In Banking- Issues Of Growth And Competitiveness Of Indian Banks" on 6th , 7th March 2015 4.     Paper presented at PES University, Bangalore on " Adoption Of Innovative Banking Products And Services- Issues And Challenges In Indian Banks" on 22nd, 23rd November 2013 5.     Paper presented  and published at M.S. Ramaiah Institute of Management, Bangalore on " Various Issues and Challenges faced by Indian Banks due to recent innovations" on 20th April 2012 |
| Papers published in Journals | 1.     "Shift From Anywhere Banking To Any Bank Banking- The Next Growth Of Indian Retail Banks" - International Journal of Scientific Research ,  Volume 3 Issue2, February 2014 2.      "Customer Adoption Of Latest Innovative Products And Services In Indian Retail Banks", Excel International Journal of Multidisciplinary Management Studies - Volume 4, February 2014 3.      "Customer's Migration to Innovative products and services in Indian retail Banks" Zenith International Journal for Multi-Disciplinary Research -Volume 4, Issue 4, April 2014 4.     "Bank employee Perception towards Innovative Banking products and services" Indian Journal of commerce and Management studies -Volume 5, Issue 3(1) September 2014 5.     "Factors influencing the effectiveness of Innovative Retail Banking products and  services in India" International Journal of Computer Application and Management - Vol.No.4,2014, Issue No.12, December 6.      "An extended Technology Acceptance Model and the impact of External Variables in Assessing Customer Adoption Of Internet Banking Services" International Journal of  Commerce, IT and Management-  Volume No.7, 2017,  Issue No.3, March 7.      "Cyber Frauds in E-Banking" International Journal of Creative Thoughts -Volume 5, Issue 4, December 2017 8.     "Challenges of filing GST Returns In India""- Zenith International Journal for Multi Disciplinary Research- Volume 9, Issue 12, December 2019, pages 1-13 9.     "Usage of Artificial Intelligence In Indian Banks" -International Journal of Research in Commerce, IT and Management- Volume No. 9 (2019), Issue No. 12 (December) 10.  "Study  of  Non Performing Assets In  Selected  Indian Banks" Anveshak International Journal of Management- Volume No.9, No.1, January 2020 |
| Books Authored | Published an e-book titled "Challenges of filing GST Returns" from Lambert Academic Publishing, USA.  ISBN (978-620-0-58456-4) |
| Additional responsibilities | |
| Rewards and Recognitions | |
&times
Academic area of interest: Finance, Accounting, Business Ethics, Marketing, and Research

Achievements:

Received the 'YAR' award in recognition of Best Individual Performance in Oracle India Pvt ltd.
Secured first place in 10 Kilometre marathon run in the corporate category organised by Samarpana
&times
Academic area of interest: Accounting


&times
Academic area of interest: Accounts and Finance

Achievements:

Presented a paper on 'COVID 19 ⁠— Affliction on the Global Markets and Impending outlook' at the international conference, Seshadripuram College and was selected as the third Best Paper for the year 2020
Department Events & Interaction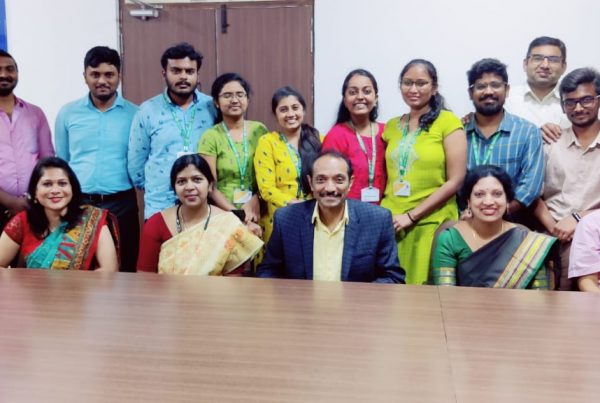 The School of Post Graduate Studies, Department of Commerce, SSMRV College, Bangalore, in association with…
Industry to Institute Interactive Programmes