School of Graduate Studies
Department of Computer Applications
Mastering Information Technology
The Department of Computer Application was formed to train and initiate professional development for students. The foundation of this department is based on a highly disciplined and quality-oriented environment that provides students with the opportunity to learn, excel, and thrive in the field of computer science.
Our Vision
Identify and analyse substantial solutions with the help of basic principles of computer science
Demonstrate the right knowledge and skill sets required to manage a project and its multidisciplinary areas
Work as an individual or a leader in diverse settings
Recognise the need for enhanced skills in computing and Information Technology
Download the brochure
Program Highlights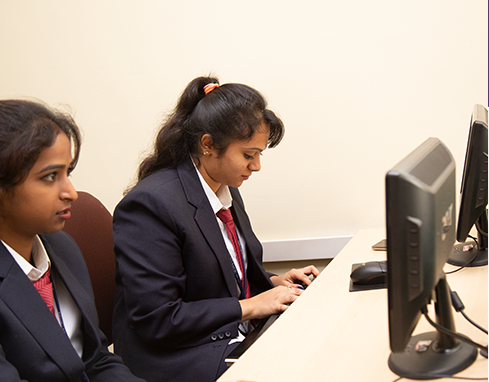 The Department of Computer Application offers two programmes that are designed to help students understand the fundamentals of computer science. We make sure our students are professionally trained by experienced faculty members to help them navigate the wide landscape with ease and confidence.
Certificate courses and technical training from industry experts
Online classes conducted through various online platforms like Zoom and Google Meet as per the scheduled time table.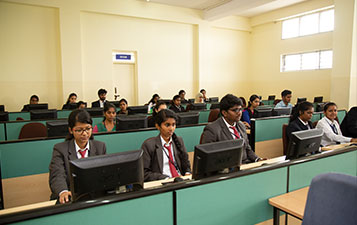 Hackathon Club
SSMRV's Hackathon club focuses on providing in-house training for students ⁠— molding them to meet industry standards. Our holistic approach aims at providing students with the right guidance in computer applications and other technical skills that are required in the industry.
Mission and Vision
To improve and enhance the technical skillset of students by collaborating with leading software industries and through interactive workshops.
Faculty and achievements
&times
Academic area of interest: Computer Programming and Data Science


&times
Academic area of interest: Computer Science and Applications

Achievements:

Awarded by RSST on 26th January 2020, for publishing the paper "A Pattern-oriented Approach for Software Design Reusability for Cost Efficiency"
&times
Academic area of interest: Computer Science and Electronics


&times
Academic area of interest: Computer science

Achievements:

Recognised by the International Rotary for his service as Convenor of the Rotaract club of SSMRV
&times
Academic area of interest: Networks, IoT, and Cloud Computing


&times
Academic area of interest: Computer Science and Applications