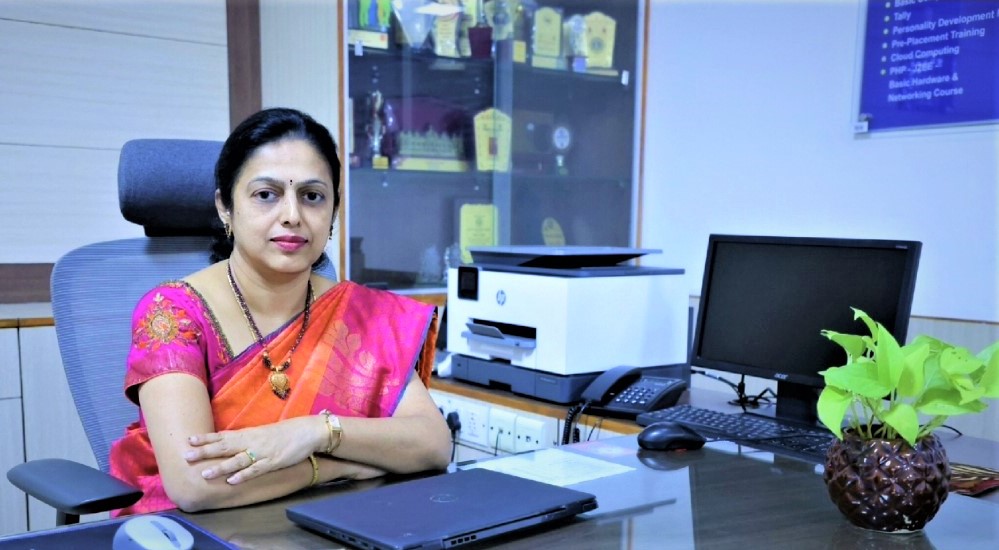 SSMRV backed by a strong legacy of eight decades, provides a conducive environment and the right ecosystem for aspirants in pursuit of flourishing careers. The Institution is located in the heart of Bengaluru City and offers PG and UG Programs in Commerce, Management and Computer Applications.
SSMRV provides exciting educational opportunities to students from diverse backgrounds and locations. The natural elegance and favourable ambience around the campus provides a wonderful backdrop for creative learning. Multitude of skill enhancement initiatives and certified training programs offered at our institution are well crafted and focus on holistic development of the learners.
Through 32 plus curricular, co-curricular and extracurricular activity centres, we endeavour to hone the entrepreneurial, professional and domain-specific capabilities of students. To foster environmental consciousness and social sensitivity among our students, we encourage them to engage in service learning and immersion activities organized by NSS, NCC, Rotaract, Leo and YRC units of the institution. We also provide opportunities for experiential learning through innovative Heutagogical interventions like- case studies, role plays, simulation, pop-up quizzes, internships, externships and other initiatives.
SSMRV has set several milestones. To reflect upon and name a few- It is accredited by NAAC with 'A Grade and is ideally positioned 5 th among Top 50 institutions in India based on India Today-MDRA survey; has established Industry sponsored technical labs and 32 plus activity centres, secured 8 University ranks, has a robust network of 750 plus alumni, MoUs and partnerships with corporates, international University based in US, ISDC, edtech firms, NGOs and training consultants to enhance skills and employability prospects of students. Leveraging partnerships, integrated skill-oriented courses like –Data Analytics, Digital Marketing, Cloud Computing and Cyber Security, Data Centre Architecture, Software Development Life Cycle, Project Management and Business Strategy, Logistics and Supply Chain Management and several others are offered. Besides these, the institution has an international collaboration with Husson University to facilitate higher studies abroad for aspiring students. All these could be achieved only with the able support of Management and indelible commitment & co-operation from the staff and students. SSMRV fosters spirit of inquiry, critical thinking, creativity and innovation and nurtures professional and entrepreneurial aspirants to achieve their dreams and aspirations. By joining SSMRV students will be embarking on an education system that is transformative – academically, socially, and personally.
Best wishes,
Dr. Geetha R
Principal-SSMRV