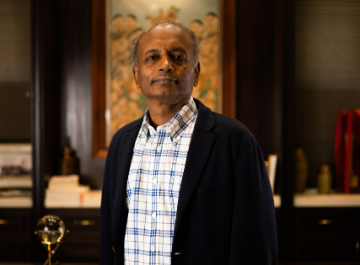 Rashtreeya Vidyalaya (RV) institutions are at the forefront among providers of quality education in the state of Karnataka. In line with our mission statement 'Excellence in Education with Societal Commitment', our institutions have been providing quality education to all sections of society for the past eight decades.

Our institutions have been providing opportunities, especially to students who are differently-abled and/or hail from an economically weaker background, to fulfill their dreams. With more than 23 institutions under the umbrella of Rashtreeya Sikshana Samithi Trust, we are present in almost all spheres of academics. I am proud to say that our institutions have made a niche for themselves for their academic excellence.
We encourage our students to go beyond the regular curriculum to sharpen their soft skills and foster innovation through various curricular and co-curricular activities. The backbone of any educational institution is its faculty, and our faculty members are abreast in their domain knowledge and continuously strive for R&D and innovation.

We ensure that all our institutions are equipped with the best infrastructure and laboratories to foster an academic and innovative atmosphere.

Over the years our goals have not just been to provide quality education to our students, but also teach them to uphold the values and traditions of our motherland. It is our responsibility to train and groom the future citizens of our country.

Our dream and commitment is to see each and every one of our students become a success story.